Kiefer Heating & Cooling Professionals in Belleville, Illinois
We have been in service since 1927, providing the Belleville, Fairview Heights, and O'Fallon Illinois areas with expert HVAC repairs, and new installation services.
The local area contacts us for assistance on all heating and cooling needs. Some of those include: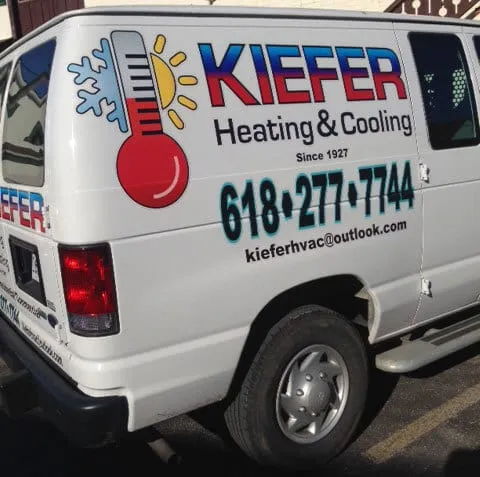 We handle both residential and commercial heating systems. Those include boilers, heat pumps, furnaces and more. Contact our team today for further information.
We provide commercial and residential A/C service for any brand or model you may have. Contact us for central air cleanings, checks and other cooling services.
Installation & Repair Services
We offer complete installation and repair services for all models of HVAC systems. Commercial spaces are no exception. Contact us today to discuss new installations or to schedule a repair.
Quality Work At A Great Price
Kiefer Heating & Cooling promises to provide honest, reliable heating and air conditioning services to all our customers. We also take pride in our installation and repair services that are nothing shy of industry standards. We have been the area's top heating and cooling specialist since 1927 and consider ourselves your neighbor, and neighbors help each other. Which is why we always go the extra mile in ensuring quality service to our customers.
We provide an essential service, which is why we not only hold ourselves to a high standard, but we make sure that you no longer will have to worry once our service is complete.
Why Choose Kiefer Heating & Cooling
As if 93 years of operation was not enough, we offer free estimates and will be honest about costs. Our job is to help you, so you live comfortably, not to empty your pockets.
We offer complete installation for comfort systems for your home or office.
We have the knowledge and tools to work on all make and models of HVAC systems.
We help our customers make this switch with ease. Talk to our staff for more information on the benefits of geothermal HVAC systems.
We specialize in custom ductwork to make sure that your home or sheet metal repairs help with your systems all over efficiency.